Posted on
By Ollie Hartung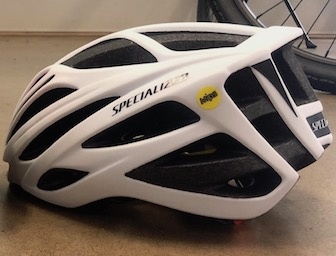 Protect your brain, you only have one.

MIPS helmets are starting to pop up all over the market. You can find MIPS in entry level helmets right up to your lightweight fancy helmets. But for those of us who don't have time to google facts about MIPS it leaves most wondering, what is MIPS? Is it effective? Is it right for me? There's so many to chose from which ones are the best?
What is MIPS?
MIPS or Multi-directional impact protection system is a configuration of padding and plastic on the inside of the helmet. The yellow 'thing' moves and rotates upon large impacts such as crashing. In the video below you'll see the yellow MIPS system moving independently inside the helmet. In the unfortunate situation of a crash, the MIPS allows for the helmet to rotate instead of your brain rattling around like a loose wheel bearing.
Does MIPS work?
In my cycling career I have experienced two concussions as a result of crashing on the velodrome. Both concussions left me dazed for weeks and caused several migraines. Both helmets I was wearing fractured upon impact which is what they're designed to do. When MIPS first came on the market I was curious about this new technology. After hours of online research I'm convinced that if my helmets had MIPS in them, my concussions wouldn't have been as severe.


Is MIPS right for me?
MIPS has taken several years to filter down through the market but we are starting to see your basic helmets come standard with MIPS. A helmet fitted with MIPS fits your head just like any other helmet, so no need to go up a size due to this added layer of protection. A MIPS equiped helmet is suitable whether it's on the road or on the dirt.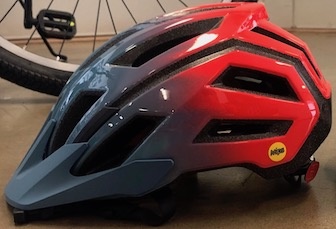 What MIPS helmet is best for me?
In a recent article published Cycling Tips, they found the Specialized range of helmets to be one of the safest in the World! You can find the link to the article here: https://cyclingtips.com/2019/06/folksam-swedish-insurance-helmet-safety-test-2019-results/
The short and sweet of it
MIPS adds extra protection for your brain against impacts.
Blue Banter
Ollie