About us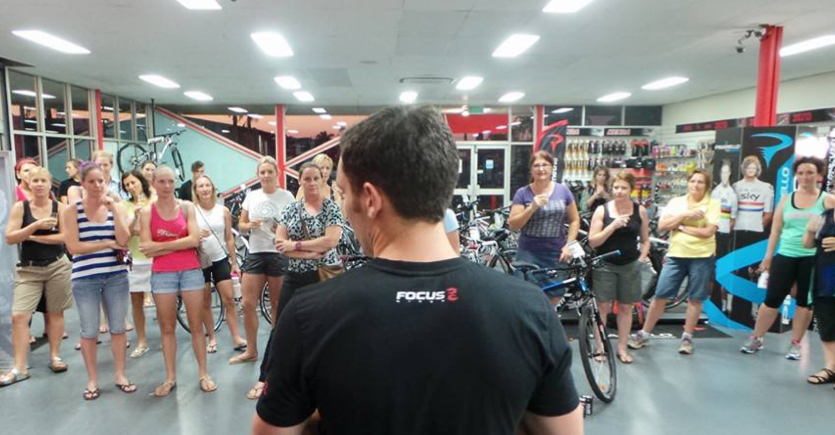 Blue Cycles opened in 2012 and we are based in Coconut Grove of Darwin, Northern Territory, Australia. We are proud to be known as a comfortable and welcoming full-service bicycle shop. Whatever you ride, whatever you spend, our crew of service and sales professionals are here to give honest, expert advice to every rider.
Blue Cycles Mission
To help riders have the most fun possible on their bike.
Blue Cycles is your complete bike shop offering sales of bicycles, parts, and accessories; custom bike builds; expert repair; coffee and more.
We do everything from fixing a flat to consulting on your dream bike build.
Our focus is on you, the rider. Whether you are a mountain biker or triathlete, a family of weekend recreational riders or commuter, aspiring age grouper or elite champ - whatever your needs - If you ride in Darwin, Blue Cycles is the bike shop for you.
Blue Cycles Founding Principles
Friendly, responsive and experienced service;

Innovation and technology; 

Quality at the right price; and

Fun riding experiences
Blue Cycles Experience
The Blue Cycles staff have an incredible range of service experience and capability and are all keen riders with extensive personal experience in commuting, touring, and racing.
But rest assure, we're a welcoming, helpful, and reliable bunch; so, no need to put on your bike shop voice on to talk to us. We deal with everything, from the $15 tip shop bike in need of new brake pads to the $15,000 racing bike being tuned up for its next crit or ironman.
We know what it's like to ride in the Top End, across Australia and around the world and are really keen to share this experience with you to help make your ride the best it can be.
Blue Cycles in the Community
Blue Cycles is committed to creating fun, competitive and safe ride experiences in Darwin. Outside of our stores, we get actively involved in local biking clubs, associations and events to better the experience for riders of all stripes. In store, we run free bike care practical workshops for women and host fun bike challenge events for charity.